Brian Beatty hosts the Brian Beatty Real Estate Show Saturday mornings at 9 and Sunday mornings at 10 on 1250 WTMA.
Brian Beatty, President and Lead Agent of the Brian Beatty Team of Keller Williams Realty, is ranked in the top 1% of Real Estate Agents in the Unites States and has one of the top-producing real estate teams in South Carolina.
Locally, Brian Beatty operates the #1 team for Keller Williams Realty and has been ranked in the top 1% of Realtors in Charleston since 2009. On The Brian Beatty Real Estate Show, Brian draws from the experience he has amassed in representing over 1,000 clients and over half a billion dollars in real estate sales volume to help you remain informed about the real estate market.
Brian lives in Mt. Pleasant with his wife Julie, their daughter Ellie and their son Nolan. Aside from running his business and hosting The Brian Beatty Real Estate show Brian is an avid fisherman, enjoys staying in shape and traveling.
Thinking of buying or selling a home in Charleston? Contact Brian Beatty personally at 843-345-1273 or visit his website www.ListingsinCharleston.com for more information or to obtain a FREE REPORT of your home's value.
Hire Brian and his Team not just for their long list of accomplishments and level of experience but also for their passion for customer service and exceptional work ethic.
___________________________________________________________________________________________________________________________________________________________________________________________________
Dr. Brad Gorski hosts The Maximized Living Health Show, heard Saturdays at 10 a.m. and Sundays at noon.
Dr. Brad Gorski is a certified Maximized Living Mentor and Maximized Living Health Center who is dedicated to changing the way people view and manage their health. His focus is on setting people free from their current health conditions so they can live their lives to their God-given potential. With more than 50 local and national events and speaking engagements annually, Dr. Gorski regularly helps local charities, clubs, businesses, and religious organizations by teaching healthy lifestyle workshops.
He is the founder of Elite Family Chiropractic in Charleston, SC, where hundreds of families are reclaiming their health. Since the clinic opened in November of 2009, people suffering from Crohn's and colitis have recovered completely. Cases of Type 2 Diabetes have been reversed, and countless other individuals have lost weight and reduced the amount of medications needed. For many people his office was a last resort–when all other outlets of the medical field had not succeeded in giving them back their health.
Dr. Gorski's mission is to transform and save lives in Charleston and around the world. His vision is to see a healthier community by empowering people to make changes in their health and their life. Elite Family Chiropractic specializes in "structural correction chiropractic". In addition we use the newest spinal technology and research to identify the root causes of chronic misalignment's enabling our patients to see amazing changes in their health. Dr. Gorski shows our patient's before-and-after x-rays to verify the occurrence of structural corrections.
You can find Dr. Gorski presenting seminars on a variety topics ranging from maximizing the power of your mind, hormone based nutrition, toxicity and weight loss, RAW foods workshops, 30-day makeovers, living to 100, to preventing heart disease and cancer. He lives and practices with his wife Lauren in Charleston, South Carolina. He completed his undergraduate education from Grand Valley State University in Grand Rapids, MI and earned his doctorate of Chiropractic from Palmer College of Chiropractic in Davenport, IA.
____________________________________________________________________________________________________________________________________________________________________________________________________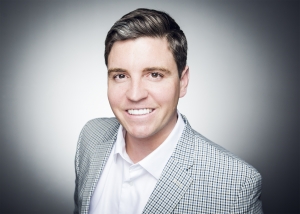 Adam Curran hosts "Retire Y'all Radio" Saturdays at 11 a.m. and Sundays at 9 a.m. on 1250 WTMA.
Adam says, "I like to think I bring a unique set of skills, values, and experience to the clients I serve. Growing up in a Military family, I watched my Father (one of the smartest and hardest working men I know) stress over his job security as defense contracts expired and layoff lines formed. He fought to keep food on our table and my sister and I in a stable environment. Like many families, my Mother had to find work, which she did by starting her own business as a professional clown. As funny as it may sound, watching my Mother grow her business to one of the largest in the area, I knew I wanted to be a small business owner myself one day. The lessons I learned from my parents on: the value of a dollar, hard work, and discipline echo in my mind and guide every decision I make day-to-day.
"My interest in investing started at the ripe age of 11. I saved some money mowing lawns and wanted it to grow. My father brought me to a local stock broker's office where we were convinced to invest in Chock Full'O Nuts Coffee. The stock tanked in the matter of months and I learned two things from that experience:
1.) Never invest in something you don't understand (I had never taken a sip of coffee before!)
2.) Never fall for a slick sales pitch. No one cares more about your money than you do!
"I went on to make many more investments through my childhood and did all the research myself!
"I received a scholarship to attend Drexel University and majored in Finance. I worked my way through school to help pay rent and avoid student loans. My knack for numbers got my foot in the door at Willis Reinsurance. There I took part in the creation of many unique lines of insurance including the injury policies for the New York Yankees. While at Willis, the catastrophes of 9/11 occurred, drastically changing my personal and professional life. Our New York office was destroyed while my sister was taking a ferry across the Hudson River to her office in World Trade Center Plaza. By God's Grace she was late for work that day.
"The experience I gained at Willis was paramount in shaping my philosophy of using quality financial products in managing money and protecting client's financial futures. Fascinated by the stock market, I became a runner for a Philadelphia Stock Exchange based company learning the ropes of the market in the trenches. I went on to work for the Risk Management department of Susquehanna Investment Group where I monitored a platoon of traders, making sure they kept within strict risk boundaries. With years of trading floor knowledge under my belt, I was recruited in to the Hedge Fund industry. I became a Portfolio Accountant at Veritable LP.  Here I interviewed some of the most successful money mangers in the world to see if their investment strategies were suitable for our client's capital.
"After witnessing what was happening on the trading floors and in the hedge fund industry I knew I needed to start an investment advisory firm that's purpose was to educate and protect Main Street investors. The goal of my practice is simple: Whether someone becomes a client or not, I strive to leave every person I encounter more educated and empowered to make smarter financial decisions. My independent status and relationship with Fidelity Investment and TD Ameritrade offers our clients a unique and unbiased experience that few investment firms can rival. I am proud of what I've built and sleep well at night knowing I'm helping people. That's my story! I look forward to hearing yours!"
____________________________________________________________________________________________________________________________________________________________________________________________________
The Tree Clinic's Paul Mulkey (L) and Possum's Landscape and Pest Control Supply's Bill Lamson-Scribner host WTMA's Garden Clinic Saturdays between noon and 1 and Sunday mornings between 11 and 12 on 1250 WTMA.
For over 25 years Paul and Bill have provided low country radio listeners tips and advice on how to keep their yards beautiful and their plants healthy.
Have a question about a tree, shrub, flower or any other green thing that grows…or doesn't? Call the Garden Guys this Saturday at 843-556-1250!
Possum's Landscape and Pest Control Supply Website
_________________________________________________________________________________________________________________________________________________________________________________