Charlie James is a 25-year radio veteran with numerous broadcasting awards to his credit including two South Carolina Broadcasters (SCBA) Star Award for Radio Show of the Year (2016 & 2007), The Academy of Country Music (ACM) Award for Radio Personality of the Year, as well as two Marconi Award Nominations.
As host of WTMA's Morning Show from 6-10am and Midday host on NASH FM 96.9, Charlie's ability to listen and comment with caring, common sense and humor has earned him a loyal audience, working tirelessly to bring his listeners the latest news and information that directly affects them. Charlie's live "Talking Points" segment can be seen every Friday on WCBD's News 2 Midday.
When he's not behind the microphone at WTMA or NASH FM, Charlie is a voice-over artist who can be heard on commercials, corporate presentations, and audio books. He is also a recurring cast member at The Black Fedora Comedy Mystery Theatre entertaining tourists and locals at their intimate theater in the historic district in downtown Charleston.
Originally from Augusta, Georgia, Charlie James made Charleston his home in 2011 when he moved from Columbia, SC to continue his broadcasting career. Charlie enjoys contributing his time to local charities and events including the Brain Tumor Society Walk, the Susan G. Koman Walk for Life, the Leukemia and Lymphoma Society and Waters Edge Animal Rescue.
Charlie is (of course) an avid golfer and loves to spend time walking and swimming at the beach, he lives in downtown Charleston with his wife Sheila.​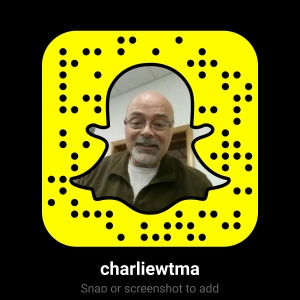 ---
Lexington, Kentucky-bred John Quincy adopted Charleston as his second hometown in 1981 when he moved here to continue his radio career as Afternoon DJ and Production Director at WSSX-FM (95SX).
In 1985, John became Program Director and PM Drive host at WXTC-FM (Lite Rock 96.9) where he remained for nearly 10 years. John also was a morning DJ at WBUB-FM (Bubba 107.5), plus worked as weekend and fill-in host at WXLY-FM (Oldies 102.5). Other Charleston radio gigs included Morning Show Producer at WNKT (Cat Country 107.5) and Afternoon Host/Assistant Program Director/Music Director of WSUY (Sunny 96.9). He joined the WTMA morning show as producer in October 2007. John is also WTMA's Program Director.
Along with his 25-plus years as a successful Charleston radio host, John has utilized his music programming and announcing skills as a Mobile DJ for hundreds of Low Country wedding receptions, private parties, and corporate events. He also has a strong interest in preserving Charleston radio history, running "tribute" Websites for WTMA, WCSC and WOKE.
John resides with his wife and their cats in Summerville.